You are already healed, your nervous system just doesn't know it yet.
Most chronic pain practices offer a Pain 'Management' program.
I offer a Chronic Pain and Chronic Health 'Solution' program.
Why manage chronic symptoms forever when you can solve them now?
The key is getting to the underlying source of the symptoms.
The source lies in the signaling of the brain and nerve pathways, not structural abnormalities.
It's called TMS- Tension Myositis Syndrome as originally coined by Dr. John Sarno.
TMS is completely reversible and it's possible to heal 100%.
Treat the source and you'll solve the problem.
Explore Our Pain Resources
Just returned from London was at a fantastic pain conference…
http://www.thepainpt.com/wp-content/uploads/10112017_Lady_Gaga_AP.2e16d0ba.fill-1200x630-c0.jpg
538
1024
The Pain PT
http://www.thepainpt.com/wp-content/uploads/pain-pt-logo-web-257x300.png
The Pain PT
2018-01-11 23:57:55
2018-07-02 19:14:45
New pain study offers hope for Lady Gaga, others with fibromyalgia
http://www.thepainpt.com/wp-content/uploads/low-back-pain-1.jpg
630
1200
The Pain PT
http://www.thepainpt.com/wp-content/uploads/pain-pt-logo-web-257x300.png
The Pain PT
2018-01-10 07:23:08
2018-01-11 22:38:20
Helpful messages for those of you with Chronic Low Back Pain
What we believe has a huge impact on our pain. The placebo is…
http://www.thepainpt.com/wp-content/uploads/PLACEBO_LEAD.0.jpg
675
1200
The Pain PT
http://www.thepainpt.com/wp-content/uploads/pain-pt-logo-web-257x300.png
The Pain PT
2018-01-10 07:15:54
2018-01-11 22:37:57
The weird power of the placebo effect, explained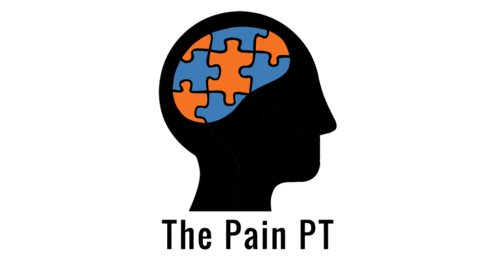 Have a look at my Brain-Pain approach to understand some of the…
http://www.thepainpt.com/wp-content/uploads/the-pain-pt-facebook-logo.gif
630
1200
The Pain PT
http://www.thepainpt.com/wp-content/uploads/pain-pt-logo-web-257x300.png
The Pain PT
2017-12-06 19:17:31
2018-01-11 23:59:28
Understanding the Brain-Pain Approach
More studies supporting the notion of learned neural pathways…
http://www.thepainpt.com/wp-content/uploads/backpain.jpg
630
1200
The Pain PT
http://www.thepainpt.com/wp-content/uploads/pain-pt-logo-web-257x300.png
The Pain PT
2017-11-02 19:18:26
2018-01-11 22:40:51
Brain Imaging Shows We Can Unlearn Chronic Pain